© By Othmar Vohringer
The following article was sent to me in the email. A development company plans to convert a biologically sensitive area on the Adams River into a condominium and marina site. This development would adversely impact a world renowned and important salmon run. Once again developers have proven that they have not a shred of concern about destroying important natural habitat in favor of big money.
VICTORIA - An expansive condominium and marina development proposed near the mouth of the Adams River will cause irreparable damage to one of B.C.'s most renowned salmon runs if approved, environmental groups warned this week.





"For them to even think of putting a development like this at the mouth of the Adams River is a tragedy and a travesty," said long-time B.C. environmentalist Vicky Husband, speaking on behalf of the Watershed Watch Salmon Society.





"That's one of the most famous salmon rivers in the world."





A company called New Recreation Ltd. has applied to build 218 condominiums, a 160-slip marina and 10,000 square feet of commercial space on a former campground at the mouth of the Adams River, about 40 kilometres south of Kamloops.





Dubbed West Beach Marina, the development is slated for 12-hectare patch of land between the river's mouth and the border of Roderick Haig-Brown Park, named after one of the province's most noted conservationists.





Ms. Husband said there's no way to develop the West Beach Marina without causing serious habitat damage.





"Any time you get boats and oil and gas and a lot of noise and construction in an sensitive area like that, you're going to have an impact on habitat," she said.





With up to three million salmon returning to spawn each fall, the Adams River run attracts thousands of visitors from around the world and is considered a mainstay of central B.C.'s tourism industry.





Directors with the Columbia Shuswap Regional District voted last month to send the West Beach proposal to a public hearing April 21 - a sign that elected officials are close to approving the project, said Shuswap Environmental Action Society spokesman Jim Cooperman.





"Once they get past the public hearing, there's no way we can influence the regional district," he said.





To try to spread the word, Mr. Cooperman has organized a rally that will be held at the mouth of the Adams River Saturday and is expected to draw hundreds of protesters.





The government body responsible for salmon habitat, the Department of Fisheries and Oceans, has yet to conduct a full environmental assessment of the project.





In a letter June 1, 2007, federal habitat biologist Darryl Hussey informed regional district staff that DFO would not be reviewing the proposal in detail because of "resource constraints" and recent departmental policy changes.





However, department staff said yesterday that's not accurate and




promised a detailed review of the project once the developer's plans have




been finalized.





Retired fisheries biologist Otto Langer, who spent 32 years with the DFO, said staff are working under a new hands-off policy implemented by the Harper government.





"[DFO staff] are being told they're not supposed to oppose any developments," Mr. Langer said.





"They've quit doing field assessments and left it to industry to protect the fish."





Adams Lake Indian band member Dave Nordquist, a specialist in title and rights issues, said his chief and council have told federal officials the band opposes the development.





"We've met with DFO and we said we don't want it there. It's too close to the salmon and a lot of cultural heritage sites, but the CSRD seems to be pushing ahead," he said.





While there's no decision yet on what further action the band council might take, Mr. Nordquist said he and other band members will likely attend Saturday's protest.





Salmon Arm Mayor Marty Bootsma admitted that the development proposal is "highly sensitive" and has generated "a fair bit of controversy."





However, he rejected suggestions that the regional district board is preparing to rubber-stamp the application.





"There have been accusations that the CSRD is fast-tracking this thing, pushing this thing, and that's all a crock," Mr. Bootsma said. "The jury's out on this one until the final vote.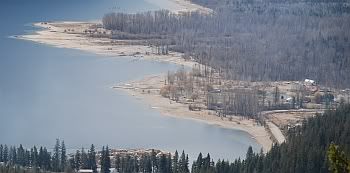 This is a view what the area looks like.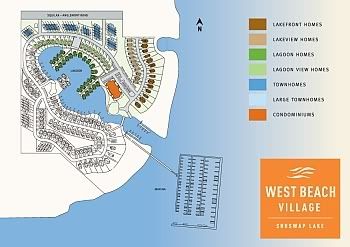 This is the plan and layout of the development planned.
Please take the time to make your concerns known and try to stop this insanity before it is to late and another piece of important habitat disappeared forever.
For more information visit
Shuswap Environmental Action Society
For letter writing contacts visit
Fishing with Rod
To it now before it is to late!
Tight lines…and don't forget to have fun!
Tags:
BC Fishing
,
Adams River
,
Environment Protection
,
Salmon Run